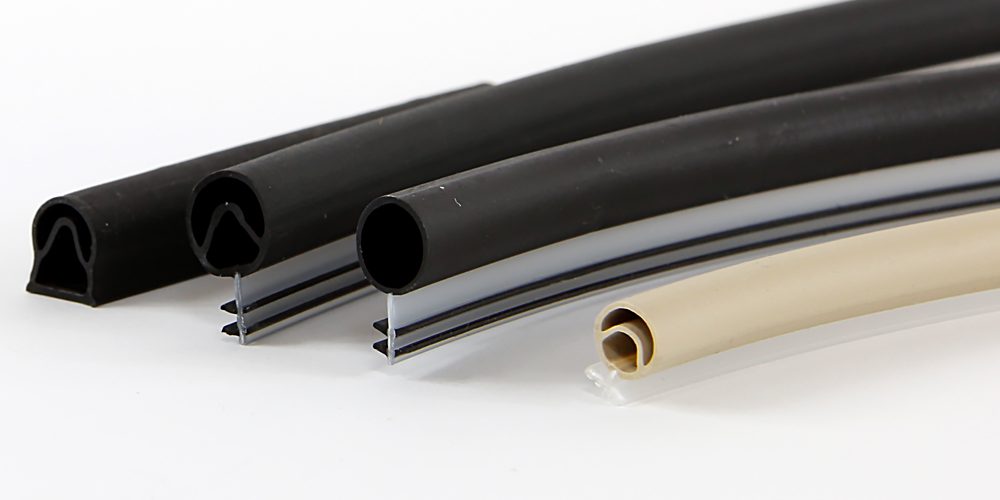 Your company can't afford to spend any extra revenue on extruded seals and weatherstripping products. Many factors can significantly impact the cost of your extrusion products, and it's impossible to manage every single detail. However, you can minimize costs by keeping the product design simple, yet serviceable.
We'll take you through 5 design aspects that can help you keep the cost of your extruded seals within the initial quote.
1.) Keep the design simple
Generally speaking, if your extruded seal design is highly complicated, the more expensive it will be. Designs that include hollows, semi-hollows, narrow die sections, custom wall thicknesses, tight tolerances, and metal reinforcement, require a more complex manufacturing process.
An experienced extruded seal manufacturer has the knowledge and experience to collaborate with you and determine the best design for your product that fits both your application and your budget.
2.) Don't change the design after the product has been quoted
Once you receive the quote for your extruded seal, don't change the design. Your manufacturer may have already built the tooling for your product, and updating the tooling will result in a higher price than what was initially quoted.
To prevent exceeding the quoting budget, your manufacturer should run simulation tests on the design for feasibility and process performance before the tooling is assembled. A thorough prototyping phase helps mitigate potential costs, and tooling that is assembled onsite can minimize turnaround time.
3.) Keep the tooling requirements simple
In the same way a more complex design results in higher costs, a more complex extrusion die is often more expensive to build. The cost will also climb if your extruded seal requires any additional trim, fabricated parts, fixtures, or gauges once the extrusion process is complete. If possible, keep the tooling as simple and straightforward as possible without neglecting product performance.
4.) Take full advantage of the extrusion process
During the extrusion process, some secondary operations like thermal bending can help combine costs while simultaneously achieving the desired details of the final part. As the melted thermoplastic resin is extruded through the assembly die, heat is applied to the material to cause it to bend and form the desired profile. That way, you receive the manufacturing advantages of injection molding but with the cost savings of extrusion.
5.) Cut out the middleman
Eliminating the middleman can help you cut costs during the extrusion process. Find a manufacturer that has the capabilities to store the raw materials onsite, manufacture the extruded seal(s) in-house, and ship the product directly to your location.
Request a Quote & Start Saving
Ultrafab Inc. provides extruded seals and other fenestration products to window, door, and skylight manufacturers and OEMs to complete their product offerings. If you're interested in more ways to cut costs on your equipment, contact us and we'd be happy to help.