Plastic Profile Extrusion Companies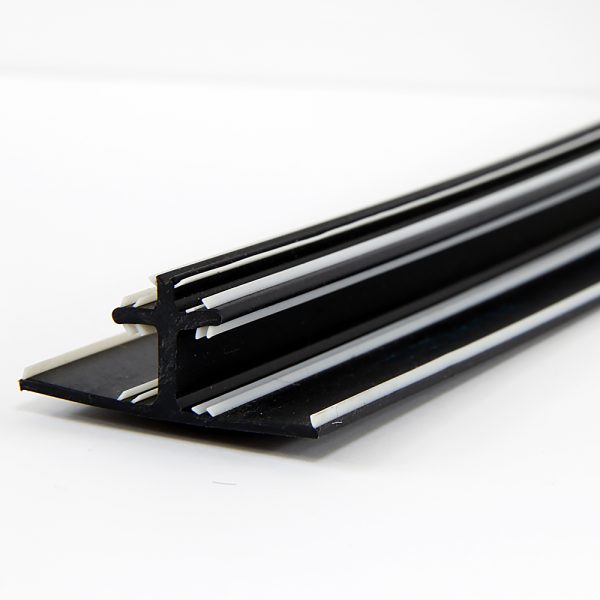 Committed to R&D
For more than 50 years, Ultrafab has been the leading supplier of sealing products to the fenestration industry. We differentiate ourselves from other plastic profile extrusion companies through our long-standing commitment to research and development. Our products and proprietary processes have enabled the company to achieve leading edge market positions.
About Us: Custom Plastic Profile Extrusion Manufacturer
Ultrafab is a private manufacturing company located in Farmington, New York. Our commitment to our customers is a value held by the entire company with the recognition that it takes the initiative of all departments to ensure customer satisfaction. Quality products and service are our driving forces.
Custom Plastic Extrusion Design
Increase your application's long-term performance
Our Product Managers can step in to help you choose an existing product or design a custom solution to meet the needs of your application. They will help you walk through our five step process from idea to production:
Choose Your Material
Choose Your Shape and Profile
Choose Your Color
Consider Co-extrusion
Features and Options
Extruded seals are surprisingly versatile. Based on your application, customization gives you the opportunity to increase your extruded seal's long-term performance, improve compression set resistance, bolster stability, minimize friction, and reduce loss of functional height. You can further adjust extruded seals to better suit your needs by determining the exact length and width of the seal, even down to the width of the seal backing. You can also decide if you want a finish like Ultrafab's UltraGlide seal formulation.
Custom and standard designed profiles
Low friction polyethylene fabric wrap
Slip coat additive provide reduced friction
Rigid and flexible extruded seals
Integrated magnetic strip for added sealing performance
Co-extruded technology for various materials with multiple mechanical properties to be combined on the same component to meet extremely diverse application needs
Design specific plastic extrusion profiles utilizing multi durometer technology
Thermoplastic and Thermoset compounds available
Integrated with brush technology to provide added value
Five standard colors, custom colors available
Multiple kerf mounting configuration
Request Custom Design
We realize that every product is unique in regards to design, unit cost, application requirements, manufacturing methods, and performance. With a wide range of plastic extrusion products at various price points, we can work with you to develop the most cost-effective solution for your application needs. If you are ready to take the next steps toward developing a custom extrusion suited to your needs, request custom design assistance today.