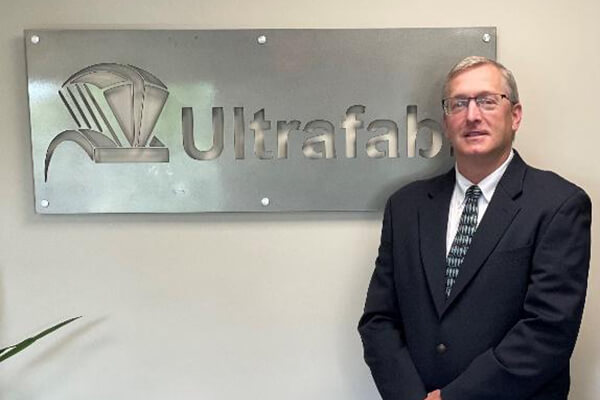 DeMello has been the President of Ultrafab since 2009. He joined Ultrafab as a Product Manager in 1996 and become Vice President of Sales, Marketing and Product Development in 1999. He has served on Ultrafab's Board of Directors since 1999. Prior to joining Ultrafab, DeMello worked extensively in management and technical roles in the area of coextruded profiles used in the fenestration market. He also holds a Masters in Business Administration and Bachelors of Science degrees in Business Management and Industrial Arts Education.
Tom Horton, whom previously held the joint titles of CEO and Chairman, will now focus on serving as Ultrafab's Board Chairman and overseeing critical infrastructure and IT projects. Horton said that DeMello has been instrumental in leading the company through a period of significant growth with the company doubling in size over the last ten years. He also developed and implemented strategic plans that have further solidified the company's global leadership position for innovative sealing products. DeMello leads by example in the product innovation area, working closely with our new product development teams and is the inventor or one of the inventors on numerous patents.
Ultrafab was founded in 1970 by Tom Horton's father Bob Horton and remains a family-owned business today. The organization celebrated their 50th anniversary in 2020. Ultrafab operates three manufacturing facilities in the United States, utilizes strategic partnerships based in Japan and Spain, and has stocking distributors in Australia, South America and Canada. They manufacture a full line of textile based(pile) and extruded sealing products. The most recent addition to their sealing product line is the patent pending UltraCell™ micro cellular foam technology.