Celebrating the Life and Legacy of Ultrafab Founder Robert Horton
Return to

Blog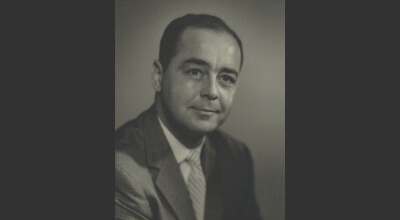 Ultrafab Inc., a leading supplier of sealing products to the fenestration industry, announced today that its founder, Robert Horton, passed away peacefully on September 26, 2020. Mr. Horton was a dedicated husband and father of five, inventor, Army Air Force Pilot during WWII and a philanthropist. In 1991 he received New York State's Small Businessman of the Year award and obtained fifteen patents in his lifetime.
Robert was born on August 22, 1924 and was extremely active during his 96 years on this earth. He loved flying and was especially excited to renew his flying license at the age of 63. He also enjoyed golfing, fishing and riding his motorcycle. Predeceased by his wife, Mary K. Horton, Robert is survived by his children, Thomas C. (Patricia) Horton, Susan Williams, Patricia (Joseph) Kazour, Nancy Horton, and John (Todd) Horton-Young; grandchildren, Eric and Peter Horton, Meaghan, Bridget and Emma Williams, and Michael, Isabel and Mark Kazour.
In 1966 Mr. Horton was a commissioned representative for Branson Ultrasonics. His vision was not only to sell ultrasonic equipment, but to develop products and equipment using this new technology – leading to the founding of the R.C. Horton Company. During this time, he also experimented with an ultrasonic welder lent to him by Branson in his basement. This is where the idea of ultrasonically welded pile weather-strip was born.
In 1970 Mr. Horton moved to the second floor of a railroad car in Victor, NY to build a proof of concept machine on a six-foot wooden bench. The machine successfully produced an eighteen-inch sample of pile weather-strip. With sample in hand, and a great deal of enthusiasm, Mr. Horton secured a bank loan and Ultrafab was born. For those who always wondered where the name Ultrafab came from or what it stood for- Ultra is short for Ultrasonics and Fab short for fabrication.
During the 70's and 80's Mr. Horton advanced the use of ultrasonic technology further. He deployed one of his unique ultrasonic processes to manufacture a critical component for the imaging industry that dominated the Rochester area during that time. This product led to his winning the supplier of the year from a large OEM partner, establishing Ultrafab's Specialty Products division.
In November of 1981 Mr. Horton was awarded the first of many patents related to the manufacture of Pile Weather seals. Over the last five decades a continuous focus on deploying cutting edge technology has resulted in Ultrafab growing at an accelerated rate and evolving into a major supplier of high quality, innovative and energy efficient weatherseals used in a wide range of fenestration applications.
In 2020 Ultrafab is celebrating its 50th anniversary and remains a family owned entity. The company has become a global leader of weathersealing products. Ultrafab's headquarters is now located in Farmington, NY, just down the road from its roots in Victor, NY. Expansion over the last five decades includes manufacturing facilities in South Carolina and Kansas, strategic partnerships in Japan and Spain, and stocking distributors around the globe. Ultrafab's current comprehensive line of innovative sealing products exemplifies how Bob's innovative spirit is still deep-rooted in the organization today.
Posted on October 9, 2020