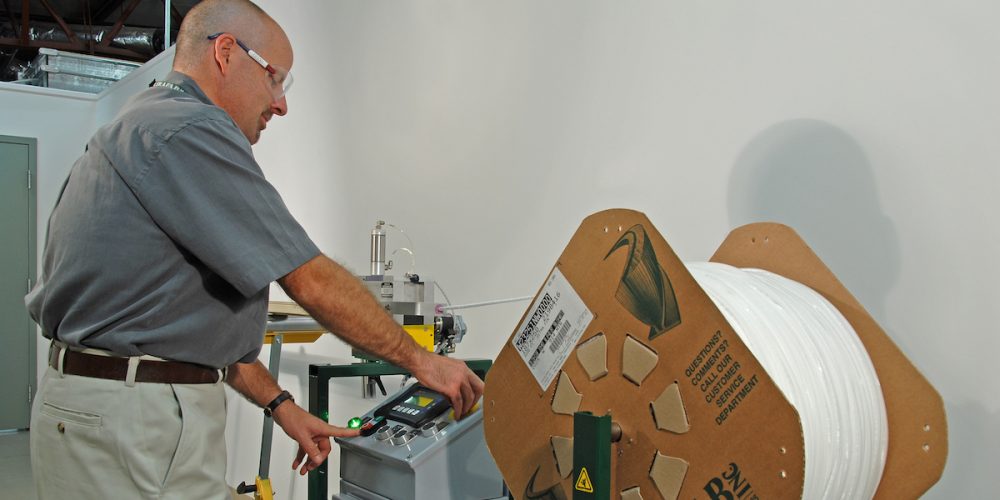 "Every project is unique."
"There are hundreds of weatherseal options."
"How do I balance cost efficiency with performance?"
When our project managers work with OEM's, these are usually the first talking points.
And we don't blame them for feeling this way – they're absolutely right.
That's why Ultrafab has worked to create a process that helps original equipment manufacturers efficiently work through the steps of selecting the best fit weatherseal solution, so they can offer their customers the highest-quality product available.
1.) Getting Started Selecting Weatherseals
Our project managers first work with you to understand your application, goals, budget, concerns, and anything else that is specific and unique to your case.
Depending on the project, we can provide one or more of a handful of solutions.
Sometimes OEMs come in looking to replace the current weatherseal that's being used in their application.
Perhaps they're paying too high a price, their distributor is inconsistent or unreliable, or they need specifications that their current supplier cannot provide.
Another reason we hear from OEMs is because they're looking for better performance out of their weatherseal due to changes in compliance standards, or simply because their current solution is failing them.
More often, we work with OEMs who are looking for a custom solution for their application.
After our initial talks, we'll move into the discovery and design phase.
2.) Discovering the Optimal Weatherseal Solution
For projects that require a replacement or upgraded weatherseal, we'll take a look at drawings of your application and begin to explore the options in Ultrafab's inventory.
Once we understand the application, we can either send out sample products or drawings, which is best for applications that have more complexities.
Since we can work with most CAD software, drawings of fenestration products are sent in the appropriate format and imported directly into the application designs.
We will provide samples or drawings fairly quickly, since these early feasibility tests act as our North Star as we continue to discover the optimal weatherseal solution.
Often times, our project managers will meet OEMs at their shops to view the application directly, and in most cases, these become highly productive brainstorming sessions.
Get in touch with a project manager today
This is especially true for custom weatherseal solutions in new, or particularly tricky, applications.
By combining a digital view of the CAD drawings and a tactile assessment at the shop, we can formulate highly specified solutions that take multiple dimensions of complexity into account.
Once these custom solutions are imported into the CAD software to test feasibility, we'll move into the early development phases.
3.) Early Development of Weatherseals
Over the years, Ultrafab has continued to invest heavily in vertically integrating all key components to manufacture fenestration products.
We manufacture our own yarns and filamentary materials, as well as our own backings in-house, resulting in better first time quality (since we control all aspects of the utilized product) and reducing costs in most cases.
This becomes especially important for companies needing a custom solution.
By having these capabilities in-house, we can get started producing early samples quickly (and it allows to avoid most raw material shortages in the prototyping and manufacturing phases).
So once we feel the CAD drawings are a viable solution for the application, we begin cutting tooling in our die shop and run samples at a cost effective price.
This quick turnaround helps to prevent wasting time waiting on weatherseals that end up being unacceptable for the application.
It also helps get the product into the testing phase quicker.
4.) Pre-Testing Weatherseal Solutions
Ultrafab has an on-site test facility is dedicated to precertification air and water testing.
Industry-specific testing technologies like Xenon Arc and QUV help us test for direct air and water penetration, as well testing for long-term exposure issues.
We'll take the new weatherseal, whether it's one of our stock products or a custom weatherseal, install it into the application, and and begin testing in our test lab.
One standard test is used to determine the water penetration resistance of exterior windows, skylights, doors, and curtain walls.
During this test, a calibrated spray apparatus applies water and cyclic static air pressure to opposite sides of your product.
The apparatus features different nozzles that spray water over the whole application at a rate of 5.0 U.S. gal/ft²-h.
Additionally, cyclic static air pressure is applied to opposite sides of the product.
(This is the ASTM E-547 test. To view other tests that we offer, please visit this page.)
Pre-testing is great benefit to those who contract custom solutions from our engineering team because it allows the OEM to discover faults or weaknesses in the product before they send it to the time-consuming and expensive official tests.
By offering this free service to our customers, we ensure that they enter the testing phase with a best-fit product that's going to adhere to compliance requirements and stay within budget.
Should design and engineering issues arise during the pre-testing phase, the design engineers who worked on the product can view first-hand what exactly is going on (which is why we recommend our test facility even to those who have their own).
The on-site testing allows us to optimize weatherseals in a way that increases performance (sometimes up to 25% better than the existing weatherseal), comply to standards, and shave expenses off the entire process.
5.) AAMA/ASTM Testing, then Manufacturing Weatherseals
Once a custom weatherseal product is pre-tested for functionality and brought up to compliance standards, the OEM will take it to the official testing laboratories and obtain the necessary certifications to introduce the product to market.
For solutions that are in-stock at Ultrafab, after functionality testing and optimization is complete, we'll go into the manufacturing and distribution process so we can get the OEM started on the updated application.
Both the custom and stock weatherseals are manufactured by Ultrafab, using raw materials purchased by our team.
Just like in the early development phase, having this vertical integration allows us to be extremely competitive with our pricing.
It also allows our customers to get their new products out to market faster.
At this point, the relationship has developed into a true partnerships, with both companies benefitting from the exceptionally quality of each other's products.
Get Started With Ultrafab
We're excited to continue growing and can present weatherseal solutions for your company quicker and at a more competitive rate than other providers.
These are the pillars that our customers rely on to product quality products:
Quick Response
Ultrafab will respond to assembly line changes quickly, to avoid lost production time.
Custom Design
Ultrafab's expertise is always available to custom design prototype products or configurations.
Automated
Ultrafab's automated inserting systems are terrific productivity builders for fabricators or extruders.
Easy to Insert
Ultrafab products are easier to insert than other weatherseals saving time and labor.
Perfect Fit
Ultrafab weatherstripping products do not stretch, shrink or leave tails after insertion.
Avoid Waste
If you have out of tolerance T-slots, Ultrafab can supply most backing widths immediately to avoid waste.