Ultrafab Inc. Awarded a Multi-Site ISO 9001:2008 Certificate of Registration
Return to

Blog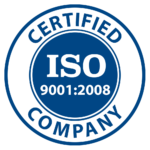 On April 20th 2016, Perry Johnson Registrars Inc. in Troy Michigan awarded Ultrafab Inc. a multi-site Certificate of Registration to the ISO 9001:2008 standard. The Certification covers Ultrafab's Quality Management Systems in all three facilities: Farmington NY, McPherson KS, and Greenville SC. The scope includes the design and manufacturing of brushes, seals, extruded components, and hygienic products.
Ultrafab Inc. has been a leader in the industries it serves for over 45 years. Ultrafab Inc. started as a designer and manufacturer of specialty brushes for OEM products in Victor NY, and today continues to be a leader and innovator in many different markets including the fenestration market for windows and doors.
ISO 9001:2008 certification is based on world class quality management principles, but most importantly on having a strong customer focus. The goal is to provide customers with high quality products and services that meet or exceed their expectations. Ultrafab has always been a customer focused company and we pride ourselves with making that our goal every day. ISO 9001:2008 also drives the continuous improvement process and this is what keeps Ultrafab on the leading edge. One of the most important requirements of the ISO 9001:2008 standard is conducting internal audits of our systems and processes. ISO is all about saying what you do and doing what you say. The auditing process ensures that this is the case and also ensures that the continuous improvement cycle continues.
As the Quality Manager at Ultrafab, I am extremely proud of all of our employees and their efforts that made this ISO certification possible. This certification provide evidence of our commitment to providing quality products and services to our customers for years to come.
– Steve Coriddi, Quality Manager
These are exciting times at Ultrafab and ISO 9001:2008 is a great achievement. We continue to expand our market share in construction and OEM business equipment. We are now entering into other markets and the ISO certification serves notice to target accounts that we have systems in place that truly are world class and are acknowledged on a global basis. Ultrafab has always had a robust QA system in place, but the team at Ultrafab, through hard work and determination, have taken our QA effort to another level throughout the organization.
– Alan J. DeMello President, LSSGB Ultrafab, Inc.
Posted on September 1, 2016