Ultrafab Product Categories
Looking for something else? Need something you don't see? Ultrafab offers a wide range of products beyond those shown here. Contact us for more information.
Roller brush is a tubular brush where pile is wound around the shaft. Choose pile material, density, external diameter and so on depending on the application.
Description
Materials
Electrically Conductive Fiber

Acrylic, Nylon, Polyester/Carbon
Nylon/Copper sulfide & others

Other Chemical Fiber

Nylon, Polypropylene, Polyester, Fluorocarbon fiber & others
Application Sampling
Cleaning brush for multi-function printer
Charge brush for printer
Coating brush of Steric acid zinc for printer
Feed roller brush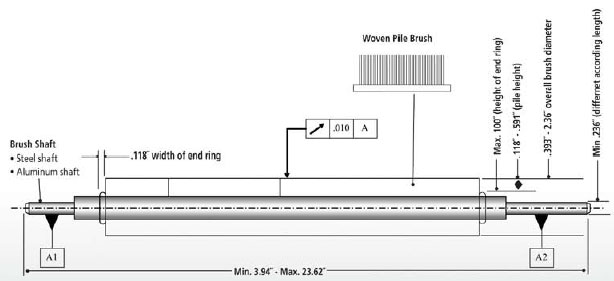 Be the First to Hear About Our Latest Innovations
Sign up for our email list